What is Primex Finance?
Primex Finance is a non-custodial prime brokerage protocol that enables traders to access lender liquidity for spot margin trading on decentralized exchanges (DEXs) and other leveraged operations across various DeFi protocols. Powered by a completely decentralized trade execution mechanism, Primex Finance offers advanced trader tools and features for sophisticated trading strategies.
Scroll Down
Primex aims to reduce fragmentation in digital asset markets by providing a decentralized platform that bridges the gap between lenders and traders.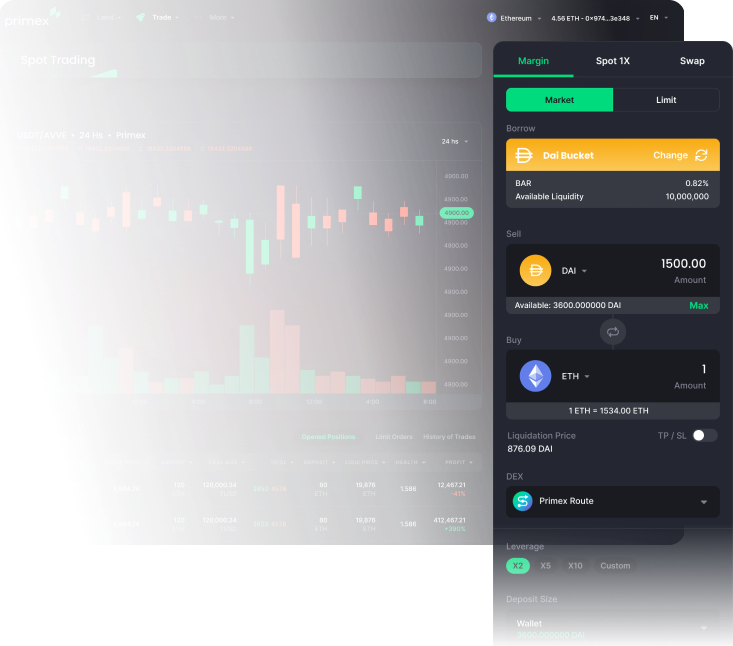 Spot margin trading
Trade digital assets on spot markets with margin without relying on custodians. Borrow funds from lenders worldwide to amplify your positions in DeFi markets.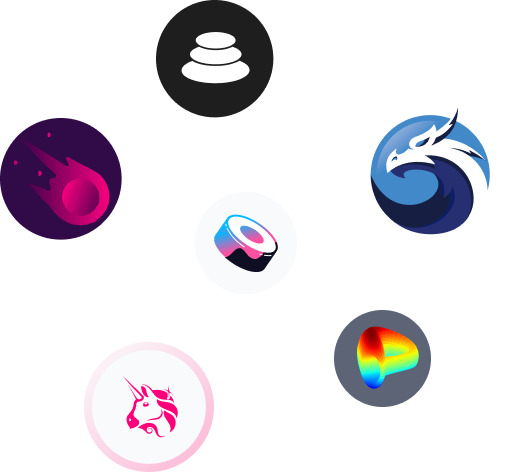 DEX Aggregation
Primex is integrated with several decentralized exchanges, allowing traders to access multiple liquidity pools at once. With the Primex Router, traders can find the most optimal swap routes across DEXs and minimize trading fees.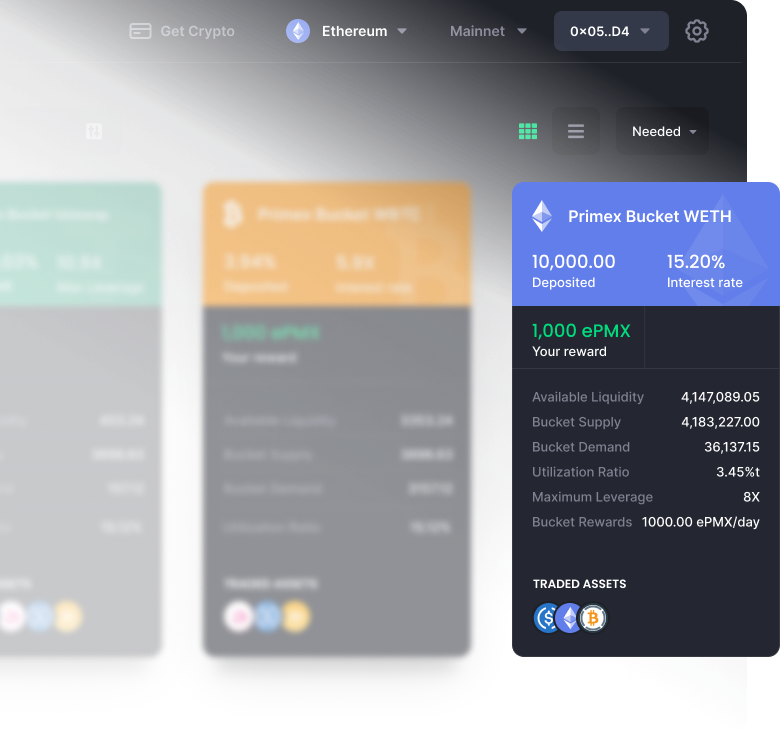 High lending APYs
Earn a high APY by lending your funds to traders through Primex. You can manage your risks efficiently by diversifying your loan portfolio across a wide range of assets using Credit Buckets.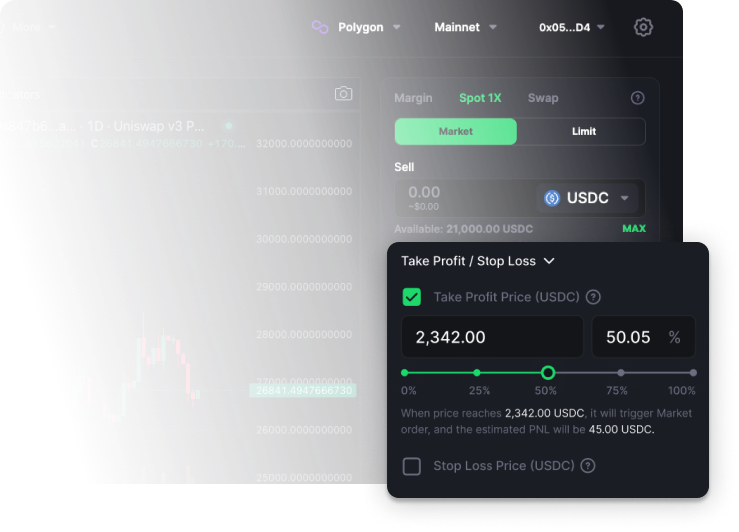 Advanced Trader tooling
From conditional orders to custom slippage tolerance, you have access to all the advanced tools to trade in a way that best suits your trading style. Create, close, and monitor your positions easily via Primex trading interface.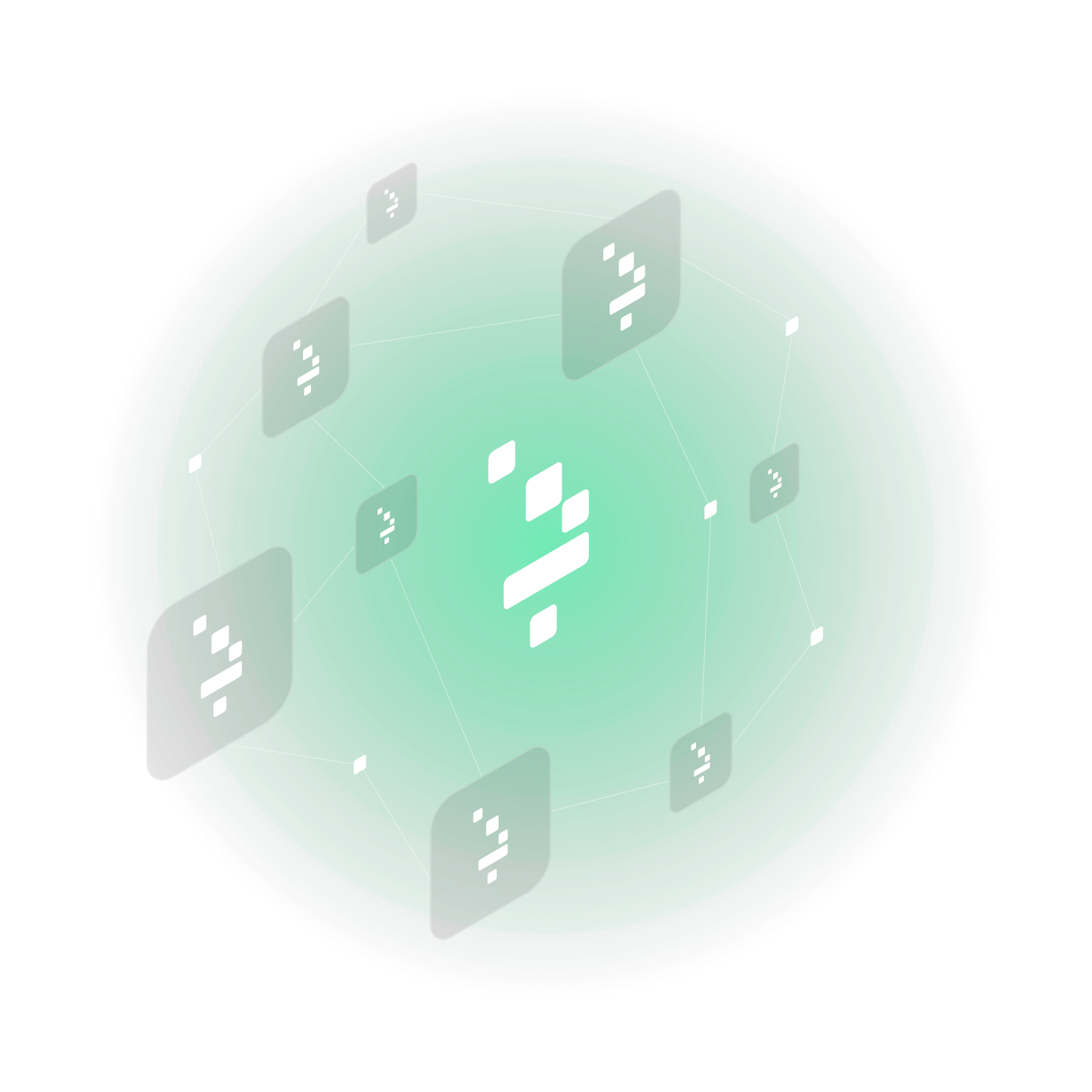 Decentralized trade execution
Unlike traditional centralized platforms, Primex does not rely on a centralized order-matching back-end. Instead, all automated trades and liquidations are executed by a network of community-hosted Keepers, making the trade execution mechanism fully decentralized. This ensures that trades are executed transparently and without the need for intermediaries.
Join The Primex Team
Let's decentralize trading together!
The Primex core team has reserved seats for like-minded people to build the best trading tools in DeFi
Contact us