Start trading on Primex
With Primex, you can now trade on decentralized exchanges
with leverage backed by lenders.
Trade now
Why Primex is different?
Primex is a fully decentralized protocol that does not rely on order books or other centralized components. Instead, it uses a network of community-hosted bots called Keepers to execute all automated trades.
By integrating with multiple DEXs, Primex defragments digital asset markets and provides DEXs users with sophisticated trader tooling.
Reasons to Trade on Primex: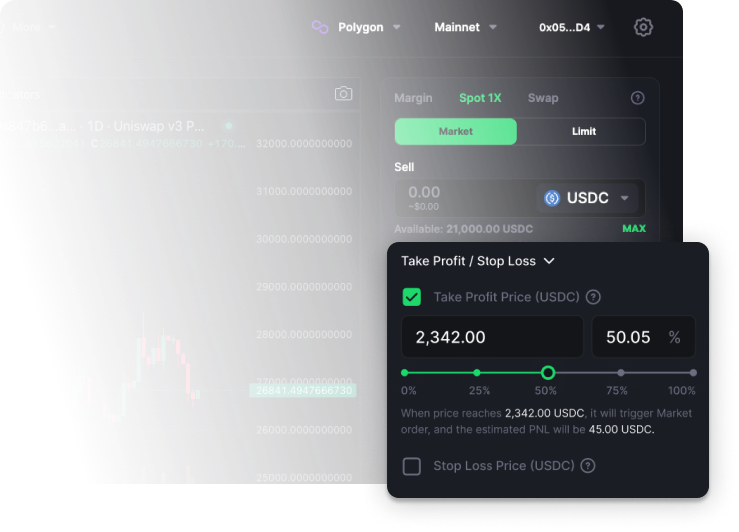 Advanced Trader tooling
Trade like a pro on Primex and enhance your DeFi strategies with advanced trader tooling. Use conditional orders and cross-margining to optimize your trades and adjust your slippage tolerance in Expert Mode for greater control.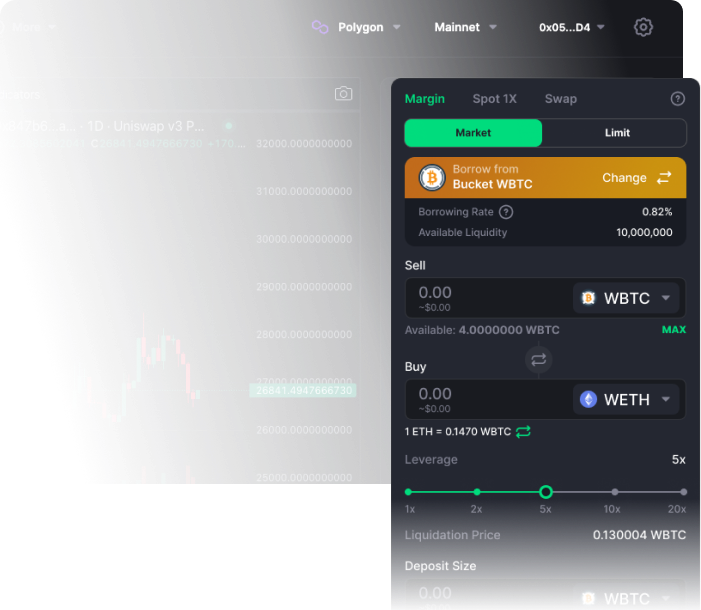 Leverage backed by Lenders
On Primex, you can use funds provided by Lenders for leveraged Spot trading on DEXs.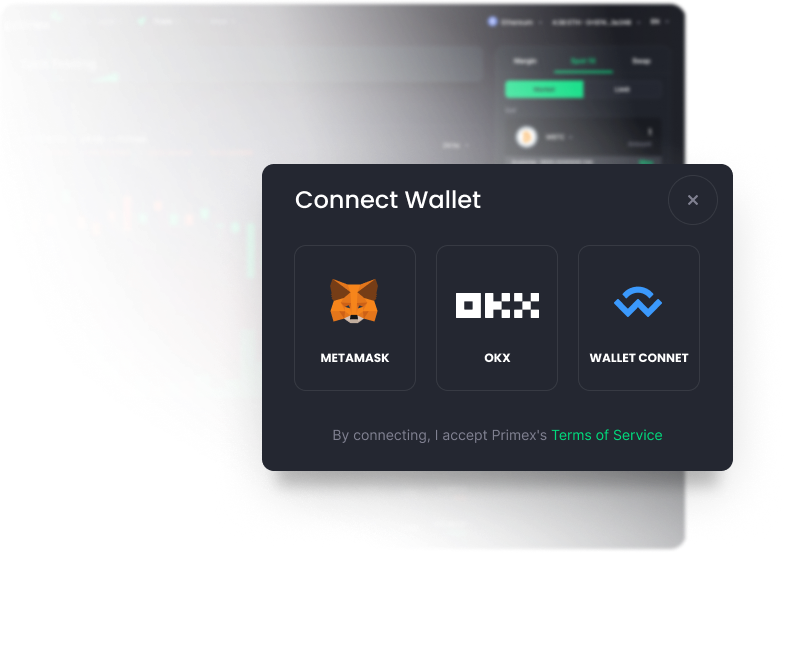 Non-custodial trading
Trade on DEXs without worrying about counterparty risks. Start trading by connecting a supported wallet to the protocol, where you have complete control over your assets.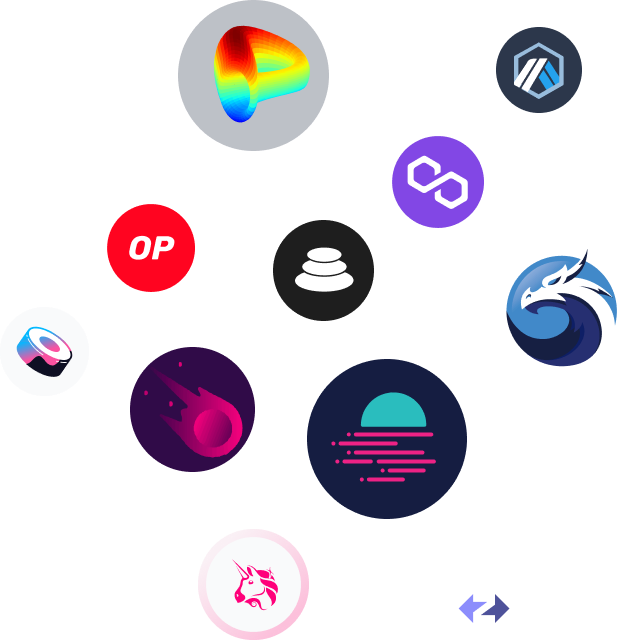 Cross-DEX trading with cross-chain balance transfers
Trade across multiple DEXs integrated with Primex and transfer your balance cross-chain to access more assets.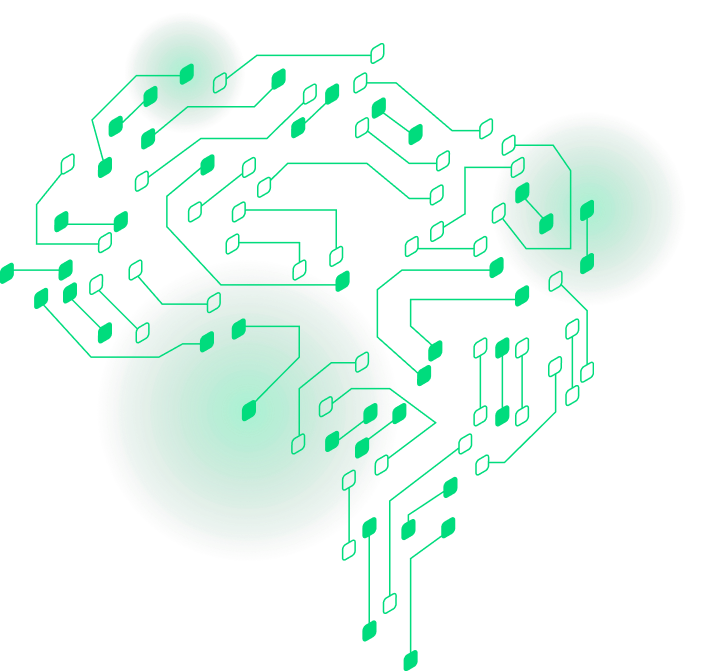 AI-powered Trader scoring
Primex uses AI-powered scoring to evaluate your trading performance based on your blockchain activity. Your Credit Score determines your risk level and which Credit Buckets you can access for trading.
Join Early
Start trading on Primex
Get access to spot leverage backed by lenders and trade
on decentralized exchanges using Primex
Trade Now